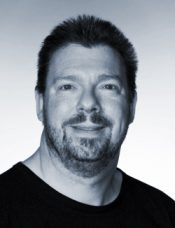 Lessons with Gerda Lammers, Walker Wyatt, Hans-Georg Dechange, Frankfurt
Additional lessons or courses with Joachim Vogt, Berlin, Arnold Bezeuyen, Vienna, Stephen Gould, Vienna, John Fiorito (New York)
Musical experiences in different semi- or professional choirs as Fankfurt Vokalensemble (Ralf Otto), Rheinische Kantorei (Hermann Max), Stuttgart Chamber Choir (Frieder Bernius)
Several times as a guest in the Berlin Radio Choir (Simon Halsey), some projects with Berlin philharmonic Orchestra (Sir Simon Rattle, Charles Dutoit, Cl.Abbaddo)
Guest in Arnold-Schoenberg-choir Vienna for CD-Recording with Sir Simon Rattle (Beethoven's Fidelio)
Founding member of Gewandhaus Leipzig Chamber Choir (Morten Schuldt-Jensen) with projects under Phillippe Herreweghe, Herbert Blomstedt etc.
From  2002 until 2008 member in Bayreuth festival chorus (Conductors: Sir Andrew Davis, Christian Thielemann, Adam Fischer, Pierre Boulez etc.)
Sometimes guest at different opera houses like Zurich, Kassel, Dortmund, Frankfurt, Munich, Toulouse
Member of Norbert-Balatsch Chorus (former chorus master of Bayreuth, Covent garden, Vienna State opera) f. ex. Concerts in Monte Carlo etc.
As soloist: most of the big oratorios like Handels Messiah, Bachs H-minor mass, St.John's Passion, christmas oratorio, Haydn's Creation, Mendelssohn's 2. Symphony (Lobgesang), Elias, Paulus, Dvorak Stabat mater, Beethovens Missa solemnis, Monteverdi St. Mary vespro etc.
Many german songs: Schubert, Schumann, Strauss, Brahms and Wolf
Soloist in operas, f. ex. Pappacoda in "Night in Venice" (Strauß)
Dr. Sperling i Die Kleinstaedter (Theodor Veidl) i Karlovy Vary (CZ)
Alfredo in selected scenes from "La Traviata" during a memorian concert for Verdi-Jubilee
In Budapest under direction of Carlo-Moreno Volpini (Firenze, San Remo)
Tamino in a chamber version Magic Flute in Oslo, Selected scenes from Lohengrin and Walküre at Oslo opera Festival
Soloist for the Albert-Lortzing 200. birthday memorial concert in Frankfurt's Pauls Church (where the first german parliament was founded in 1848) f. ex. Peter from Zar und Zimmermann, etc.
Soloist with orchestras like Norwegian Radio Symphony Orchestra: Mozart Requiem, Oslo Philharmonic Orchestra: Dvorak Stabat Mater, Frankfurter Museums Orchestra (opera orchestra): Mendelssohn Elias, Staatstheater Kassel Orchester: Mendelssohn Paulus, State opera orchestra Budapest: opera arias, Smetana Philharmonie Praha: opera Gala Chamber Ensemble Deutsche Oper Berlin: opera Gala etc.
Performed as soloist in France, Hungary, Poland, Estonia, Israel, Namibia, Holland, England, Czech Republic, Norway, Italy, Germany, USA etc.
Radio, TV, CDs